"15 Years of Experience in Sales & Promotions"
We know that the Growth demands new roads and new thinking simultaneously.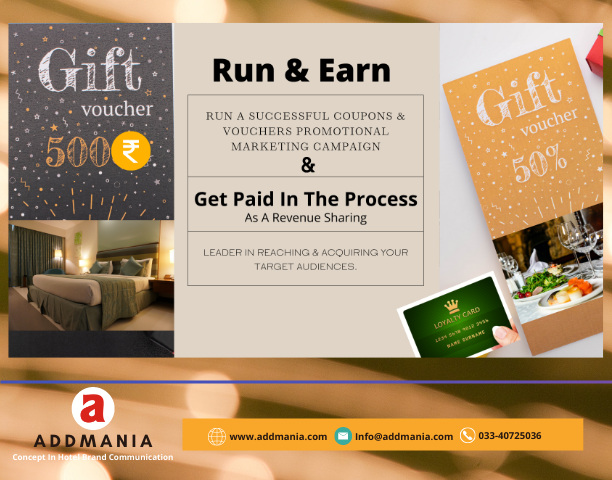 ROLE OF A VOUCHER & COUPONS BASED PROMOTION CAMPAIGN
Addmania's promotion mix is the blend of different methods and tools of direct communication used in presenting your restaurants and hotels, food and services to your target customers. Effective voucher promotion is a key component of the marketing mix, as it is the element that helps you to attract customers, persuade them to visit your restaurants and hotel, and generate loyalty.
ALL THESE SERVICES FOR YOU
The Best Services